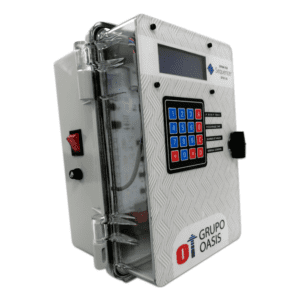 Secuenciador para colectores de polvo
El secuenciador DYNA FLO®, es un dispositivo electrónico que permite controlar de forma inteligente el sistema de limpieza de los filtros en los colectores de polvos, este tipo de equipo es programado para poder activar las válvulas de diafragma y liberar los pulsos de aire, permitiendo la automatización de los ciclos de limpieza, con esto se evita que los filtros se saturen y mantenga un buen rendimiento de estos y el colector.
El Monitoreo Remoto, es otra de las principales características de estos secuenciadores, gracias al uso de tecnología Cloud Computing, los Secuenciadores DYNA FLO® permiten monitorizar el funcionamiento de los colectores y acceder a datos estadísticos desde cualquier lugar y dispositivo.
Recibe Alertas de variación de presión, las cuales se pueden presentar por fugas, filtros dañados u obstrucciones, estas pueden afectar el rendimiento y podrían causar un mal funcionamiento del equipo.
Reduce el consumo de energía, ya que solo activa la limpieza de los filtros en el momento que se necesita, logrando con esto que el sistema no se encuentre funcionando en todo momento y por tanto ahorra energía.
También permite descargar los datos estadísticos para el análisis del rendimiento del colector de polvos, además de permitir con esta información tomar decisiones y anticiparse para programar mantenimientos o detectar fallas.
Secuenciador para colectores de polvo
Para conocer más sobre nuestro Secuenciador DYNA FLO®, contáctanos y nuestros asesores te brindarán más detalles de su funcionamiento y aplicaciones.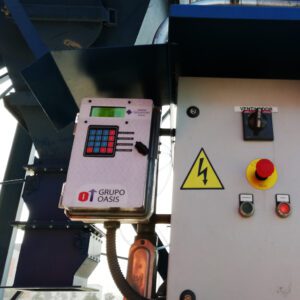 If you need more information, our advisors will be happy to guide you, contact us!
Colectors
Secuenciador para colectores de polvo