Grupo Oasis is a company established since more than 20 years ago,
with the purpose of offering environmental and dust control solutions.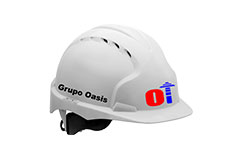 GRUPO OASIS
Stands out for having high quality commitment to both, the customer and the products it manufactures. Also is characterized by having highly qualified people and fully experienced in the manufacture and sale of Dust Collection Systems.
Subscribe to our Newsletter
Subscribe NOW to our monthly newsletter.
Institutions of Interest:
ACGIH
American Conference of GovernmentalIndustrial Hygienists
SEMARNAT
Secretaría del Medio Ambiente y Recursos Naturales
SEDESOL
Secretaría de Desarrollo Social
AMCA
Air Movement and Control Association International, INC
EPA
Environmental Protection Agency
OSHA
Occupational Safety & Health Administration